November 3, 2021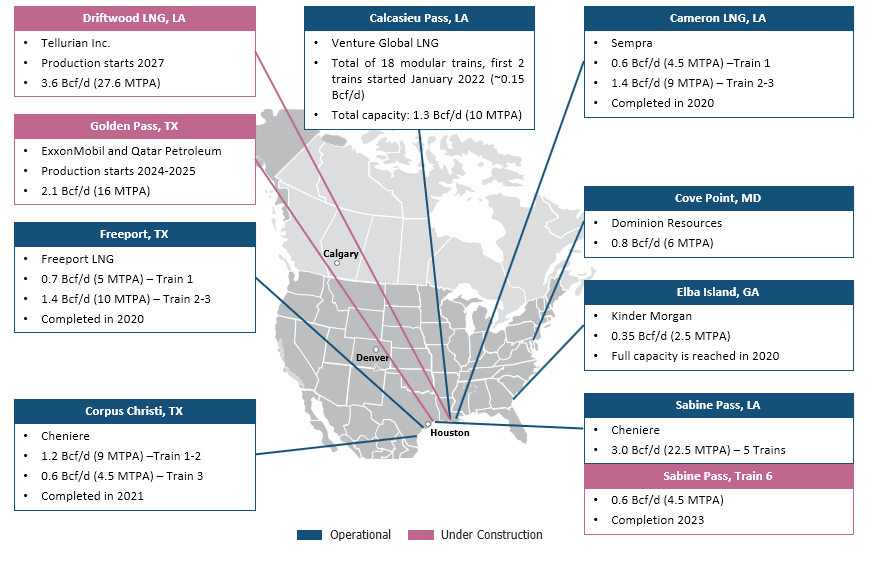 The US currently has seven large operating LNG export facilities – five in the US Gulf Coast and 2 on the East Coast. Calcasieu Pass LNG, in Louisiana, became the latest when they produced their first LNG on January 19, 2022. On February 7, 2022 an unladen Greek LNG vessel arrived at Calcasieu Pass in preparation to load their first export cargo.
There are currently three facilities currently under construction – all in the US Gulf Coast – with start dates ranging from  2023 to 2027.
In addition, there are thirteen approved but not yet under construction and six proposals. Many of these approved and proposed facilities will likely be uneconomical and not be built.