November 3, 2021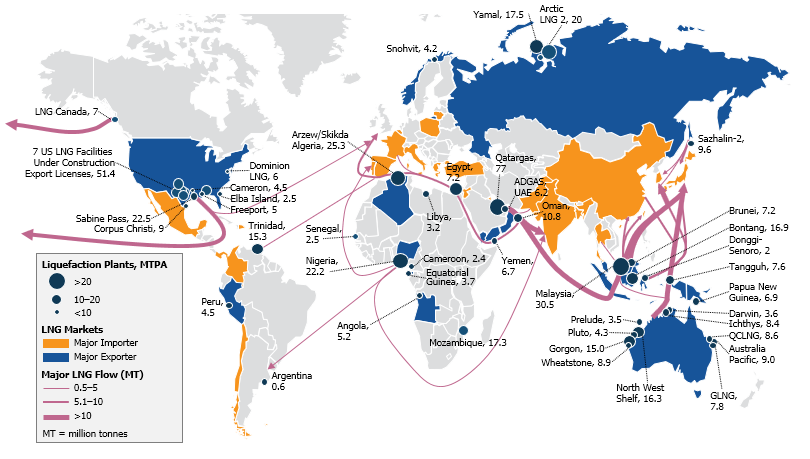 The figure shows the location of major operational and under construction liquefaction facilities and LNG shipping routes worldwide. The varying dot sizes indicate the facilities' capacities.
LNG is coming to European and East Asian markets primarily from the Middle East, Indonesia, Malaysia, Australia, and recently, the United States.
Approximate Locations (as of Nov 2021); Under construction project with start date before 2026. Not all facilities are operating at capacity due to declining gas production, operational issues, and other factors.