November 3, 2021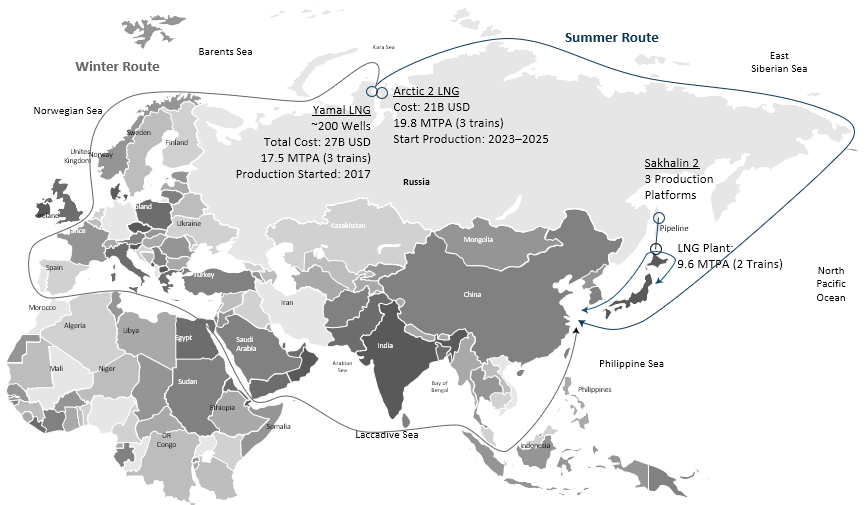 This map shows Russian LNG projects. Eighty-six percent of the LNG produced will be shipped to the Asia/Pacific region (mostly China) through the Bering Strait in the summer and the Suez Canal in the winter, as shown in the map.
Special LNG tankers will be required to operate in icy conditions without icebreakers.
The remaining volume of gas will be shipped to Europe.
The Yamal LNG project is owned by Novatek, Total, China National Petroleum Corporation, and Silk Road Fund.