November 3, 2021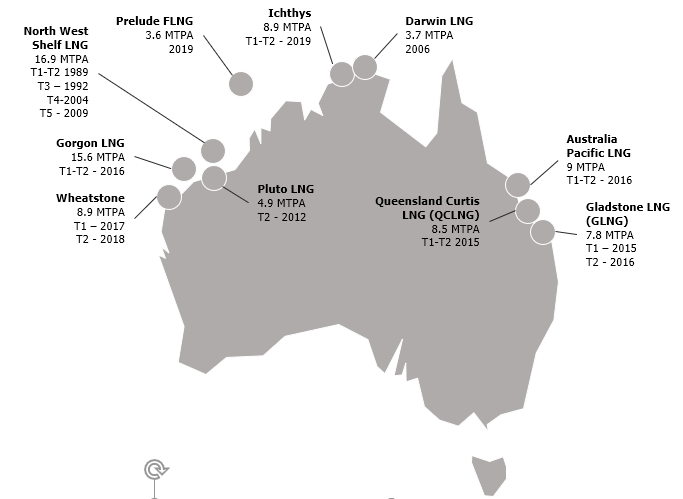 The figure shows Australia's LNG export projects. Currently, Australia has ten operating LNG projects. Other projects are also being considered.
Australia's largest project is Gorgon, developed by Chevron, ExxonMobil, and Shell.
The Greater Gorgon area field has more than 35 trillion cubic feet (Tcf) of resources. Gorgon's project capacity is 15 million tons per annum (MTPA). Project cost is 54 billion Australian dollars (B AUD). Gorgon shipped its first cargo in March 2016.
Another large Australian project is Wheatstone, with a capacity of 8.9 MTPA and budget of 34B AUD.
Source: The Australian Petroleum Production & Exploration Association (APPEA)