December 16, 2022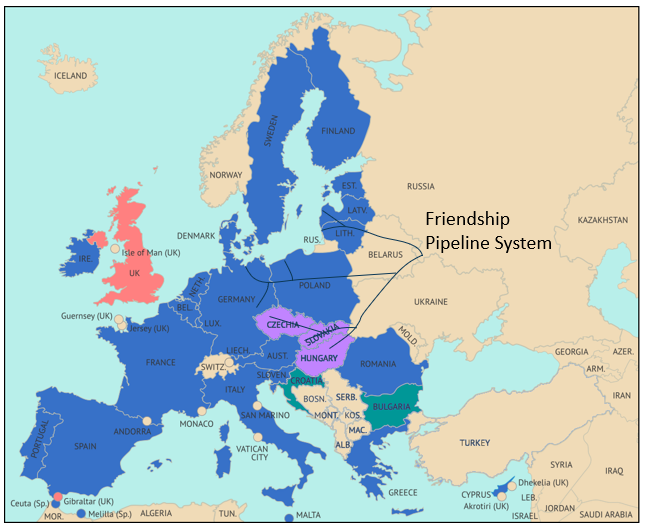 The map shows the Friendship oil pipeline system. The Northern branch of the system will not be operational in Lithuania, Latvia, Poland and Germany. The southern portion of the pipeline, which passes through Ukraine, will be operational because Hungary, Czech Republic, and Slovakia will continue receiving oil by this pipeline as these three countries are landlocked and don't have sufficient infrastructure to get oil any other way. These pipeline deliveries are exempt from the price cap.
The EU banned Russian crude oil delivered by tankers effective December 5, 2022.
Ban on oil Russian petroleum products is expected to start on February 5, 2023.
Imports by the Friendship pipeline by Central European Countries such as Hungary, Slovakia, and the Czech Republic is allowed, but they cannot resell Russian oil and oil products.
Croatia can continue imports until the end of 2023 and Bulgaria until the end of 2024.
UK stopped buying Russian oil early 2022.
EU bans insurance and reinsurance of ships caring Russian oil.