August 15, 2021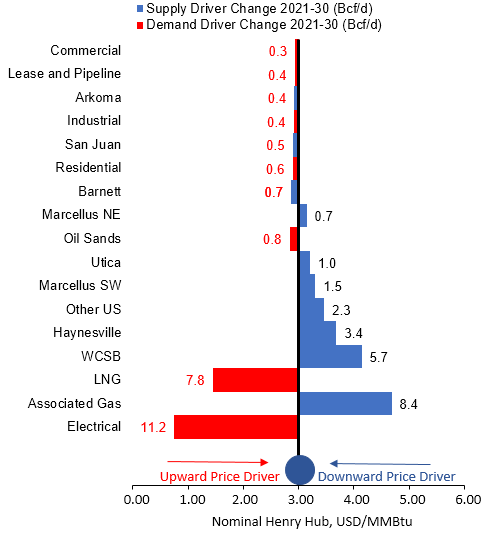 Incorrys believes that Henry Hub natural gas prices will vary between USD 2.80 and 3.85/MMBtu during the 2021-2030 time period. The impact of changes in various supply and demand fundamental drivers are shown on the chart during the 2021-30 time period. All things being equal, increasing demand or decreasing supply will have an upward influence on price and conversely,  decreasing demand or increasing supply will have a downward influence on price.
Top factors influencing pricing over 2021-2030:
Natural gas required for generation in the electrical sector and LNG exports.
Production growth from associated gas basins (primarily Permian and Bakken, the Western Canadian supply basin (Montney) and Haynesville Shale.