November 26, 2020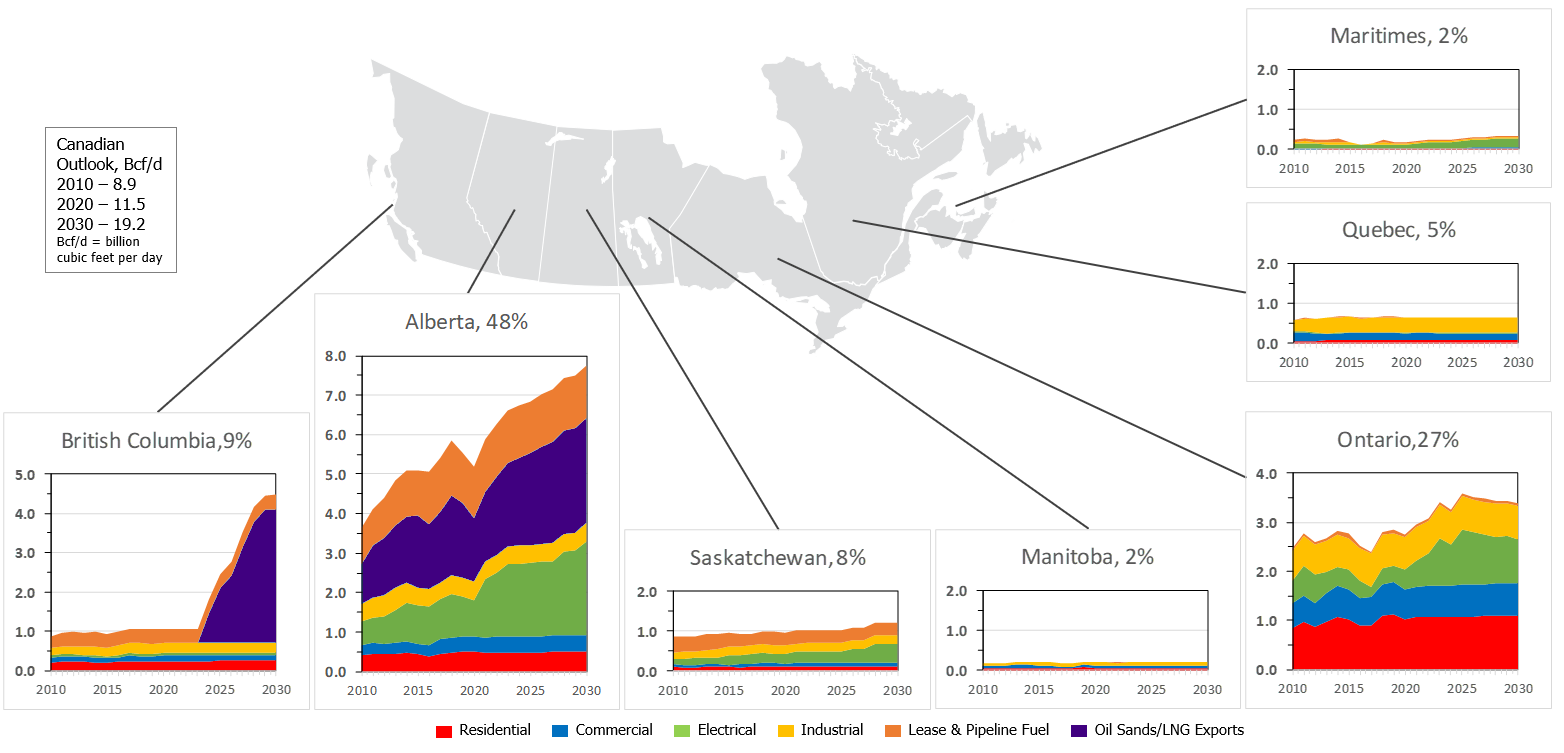 The chart shows a breakdown of regional Canadian gas demand by province to 2030 in Bcf/d.
Western Canadian provinces are expected to led Canadian natural gas growth. British Columbia growth is driven by the under construction LNG Canada export plant, Alberta power generation to replace Coal and Oil Sands expansion results in almost 2 Bcf/d of incremental natural gas requirements, and Saskatchewan sees Coal fired power facilities being replaced by Natural Gas stations.
Ontario will see gas-fired generation used as plans to refurbish 8,000 MW of nuclear capacity at the Bruce and Darlington sites during 2016–2032 time period continue and the Pickering site 3,000 MW will be taken out of service by 2024.