April 14, 2022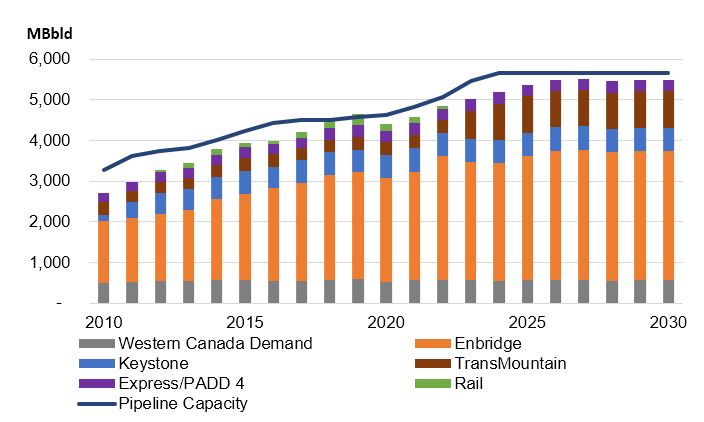 The chart shows total Western Canada oil supply, pipeline capacity, Alberta refinery demand, and potential pipeline expansions through 2030. Recently, oil production in excess of demand and pipeline capacity will be transported to market by rail cars. Forecast observations:
With regulatory uncertainty and government intervention, oil sands producers have switched from business development strategy to an operations strategy. Therefore, Incorrys believes producers will take a cautious "wait and see" approach and production will lag pipeline developments.
Enbridge flows are expected to increase in 2022 as Line 3 comes into service.
TransMountain Expansion completion in late 2023 diverts rail and Enbridge Midwest directed flows toward West Coast/Asian markets.
With incremental new pipe completed in 2023, rail shipments are no longer economic.