November 26, 2020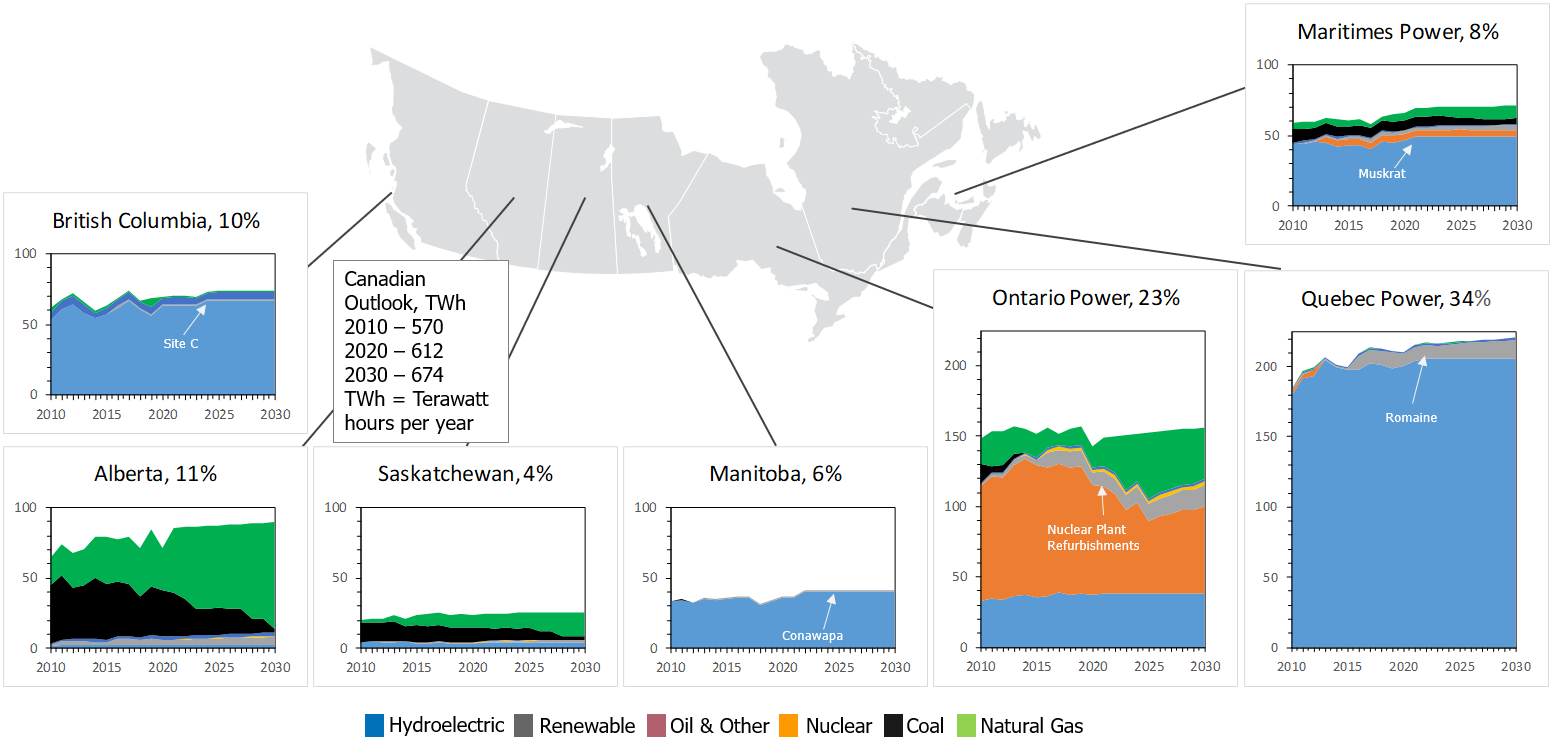 The chart illustrates historical and forecast generation by source with 2020 market share highlighted by province.
Canada has an abundance of power generated from hydroelectric (60%) when compared to the US (10%) and Mexico (20%). Provinces generally rely on their local resource capabilities:
Hydroelectric in BC, Manitoba, Quebec, Newfoundland, and Ontario (to some degree).
Alberta and Saskatchewan have been transitioning from Coal to Natural Gas sources for generation
Nuclear in Ontario. Ontario is the first jurisdiction in North America to eliminate coal-fired generation—the Thunder Bay Generating Station burned its last supply of coal in April 2014—being converted to Biomass.
Hydro Quebec is focused on renewable and hydro sources.